• German Christmas Cookies • Vanilla Crescents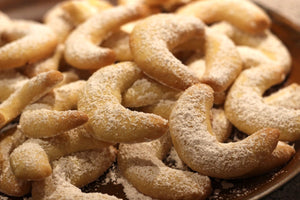 These are  classic and traditional German Christmas cookies called Vanillekipferl or Vanilla Crescents.  
Make sure to stay with the instructions and you will make these cookies in no time. You just need to add some fresh ingredients. Keep them in a nice Christmas tin. Happy Baking!