German Gift Boxes & Food Specialties
SUBSCRIPTIONS ARE OPTIONAL
--- Christmas Box - Delikatessen Box - Snack Box - Breakfast Box - Oktoberfest Box ---- USA SHIPPING ONLY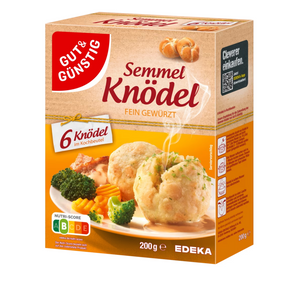 German Bread Dumplings Semmelknödel in Pouch-Edeka
GERMAN CHRISTMAS BOX REVIEW
Great Gift!
"My parents loved the treats. My dad is German/ Swiss and said everything was authentic and delicious. I would definitely order from this site again." -- K.B.
Available from Oct 30 2023 - German Christmas Box
German Snack Box - Filled with Snacks from Germany - German Giftbox
German Baking Mixes for any Occasion!
EDORA has the Important Seasonings for Your German Dishes!
These seasonings make German Cooking easier for sure!