• cherry cake • german cherry cake • german torte • kirschtorte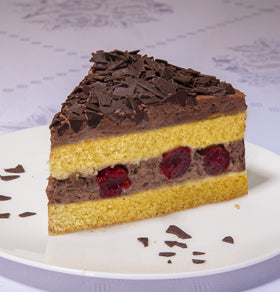 This is a delicious German Cherry Chocolate Layered cake - a Torte, as we say in German - for which you would use the Kathi German Layered Cake Baking Mix.
You just need to add some fresh ingredients. Perfect for baking beginners. Easy to make and a proven authentic recipe.